In her
Solo for Voice and Electronics
Alessandra Eramo creates a collage of hypnotic soundscapes and voices to move beyond sound into more visceral layers of poetic expression. Beat-boxing, tongueclicking, screeching, hissing - in an immersive performance, Eramo explores trance-like states in singing - Her extended voice forms abstract sounds, crude noise, fragmented words, and unknown languages, interweaving a dynamic use of analog electronic instruments and pre-recorded sonic material. In reference to sound poetry, the performance is both an acoustic and physical experience, like a spiritual exercise shared with the audience.
SOLO FOR VOICE AND ELECTRONICS (excerpt)
Voice, theremin, field recordings, magnetic tape
Recorded live at Kino Šiška Ljubljana (SL), CONA - Institute for contemporary arts processing, 17th January 2017
and at Spektrum Berlin (DE), 30th January 2017
///////////
My ongoing research on voice
The voice is ephemeral. How can I make the presence of my voice visible? A crucial aspect of my ongoing artistic research is the tension between orality and writing: The voice can be expanded into something else, it can be transformed or symbolized, the voice becomes gesture, it can emerge as drawing and a graphic score, the voice can be recorded for the eternity. My work with voice focuses on the juxtaposition between pleasure and disturbance, fragility and power, memory and the present, distance and intimacy. I am interested to find connections between opposites, creating a dialogue between the sound of the inside and the outside, like the
breath
.
///////////
Drawing. Recording the voice for the eternity
I create fast, abstract, automatic drawings. Although these can be read as graphic notation, the drawings are much more than a visual representation of the voice: Detached from visual-acoustic hierarchies, voice and drawing are inseparably connected in a hand-mouth coding with its endless possibilities of interpretation and translation.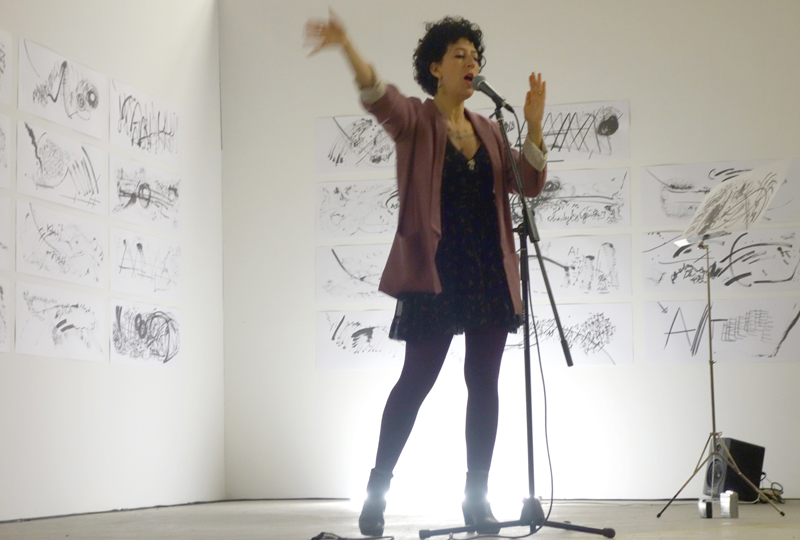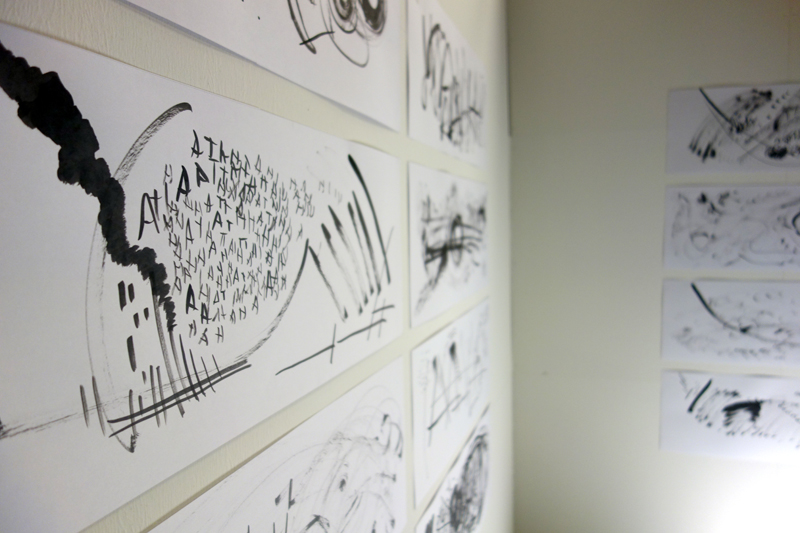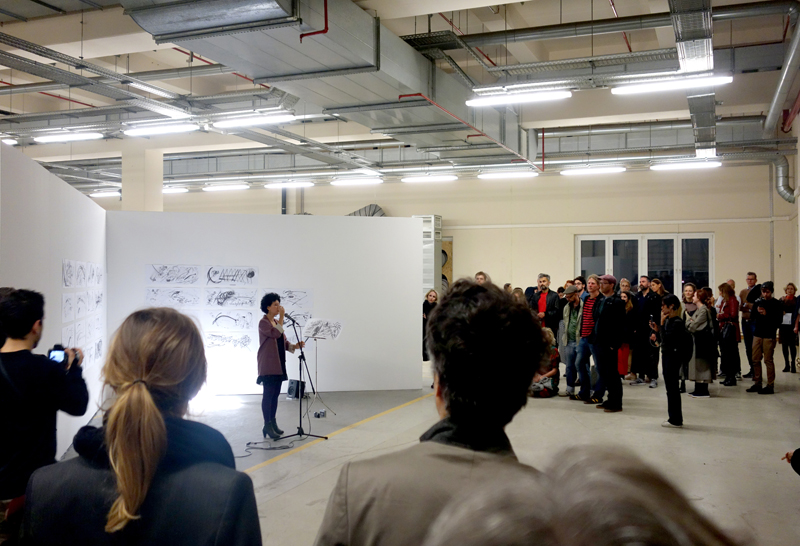 "A/TEM"
October 2018 at DotlandII, Ex-Zigarettenfabrik Wilmersdorf Berlin, October 2018, group exhibition curated by Peninsula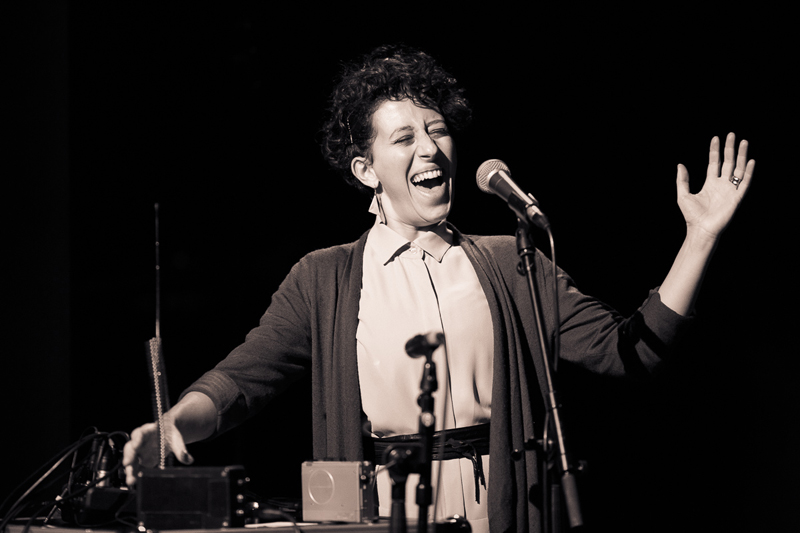 Voice
Recorded live at Tsonami Festival 2016 (CL), Teatro Parque Cultural Valparažso, 6th December 2016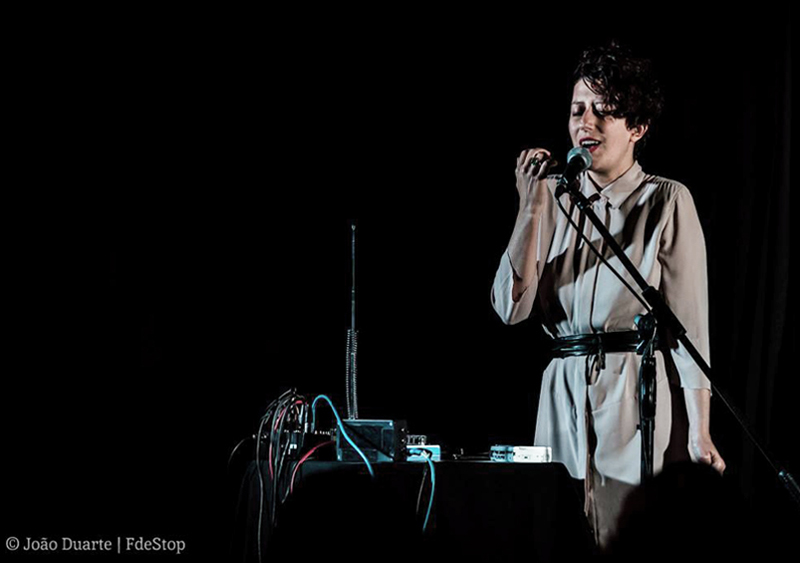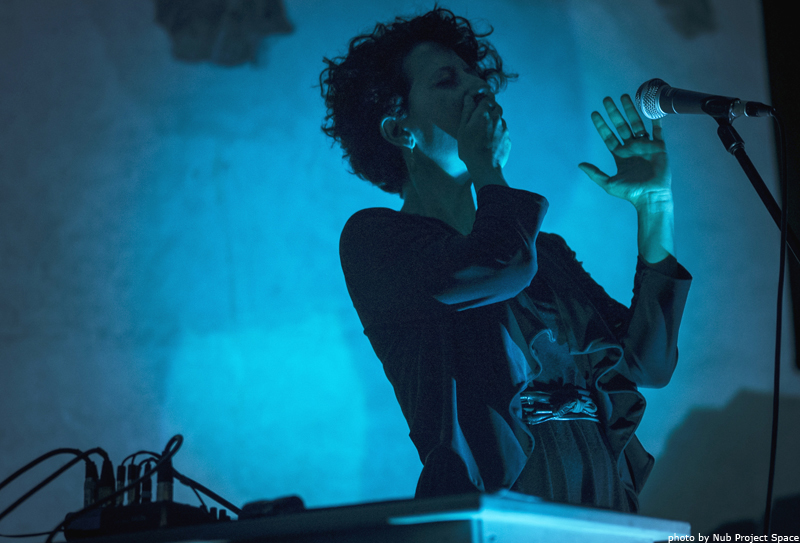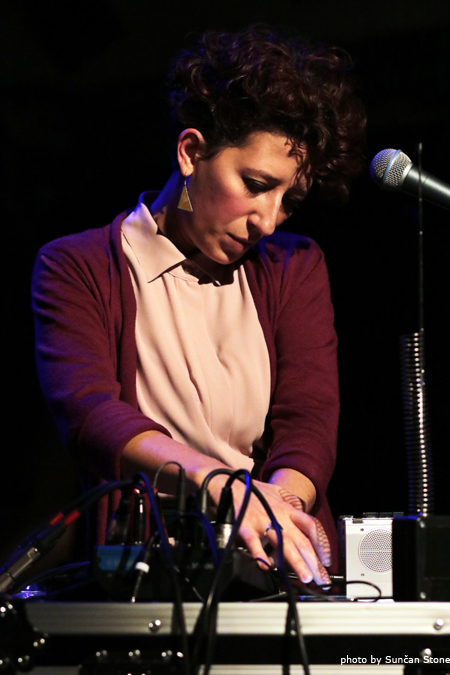 TRIHISIHA
Voice, microphone, sampler (2013)
Recorded live by Matthias Erian, 15th November 2013
New Adits Festival 2013 Klagenfurt (Austria)