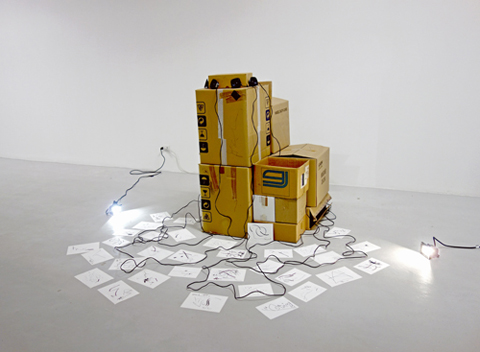 MIGRATORY ECHOES
Sound Performance/Installation (2016-2017)
multichannel sound, text, cardboard boxes, drawings on paper


Exhibited/Performed at:
- ArtQ13 Rome (IT), "Home-Less" group exhibition, 13 May 2016
- 6th Thessaloniki Biennale of Contemporary Art (GR), from 30 September 2017 to 17 January 2018


Which sounds come to your mind when you think about your "Heimat" - or rather your Home, or place where your dearest ones are, where your roots are? Name me at least three sounds, in the language of your dreams.
Migratory Echoes is a work based on a simple question - in form of a brief interview - which I asked to Italian expats in Berlin about their "Heimat" - a German word, untranslatable into Italian or English, which means Home, birthplace, or homeland, but from a personal perspective, alluding to nostalgia for the place of origin or of belonging. Recording the interviewees' voice in the public space, their breath, tone, accent, pauses, silences, I created a text-sound composition where the noises and words in mother tongue evoke real or imaginary sounds from the present, the past or an indefined time. dismantling and shaping a new and bizarre concept of genealogy and belonging to a "Home". The sounds are revealed in their lightness, and break through to a new territory: a soundscape of enigmatic beauty. In the performance I interlace my voice with the recorded voices, through singing, loudspeakers and a cardboard box, graphite pencils and sheets of paper. Slow gestures, minimal sounds evolve in a site-specific installation.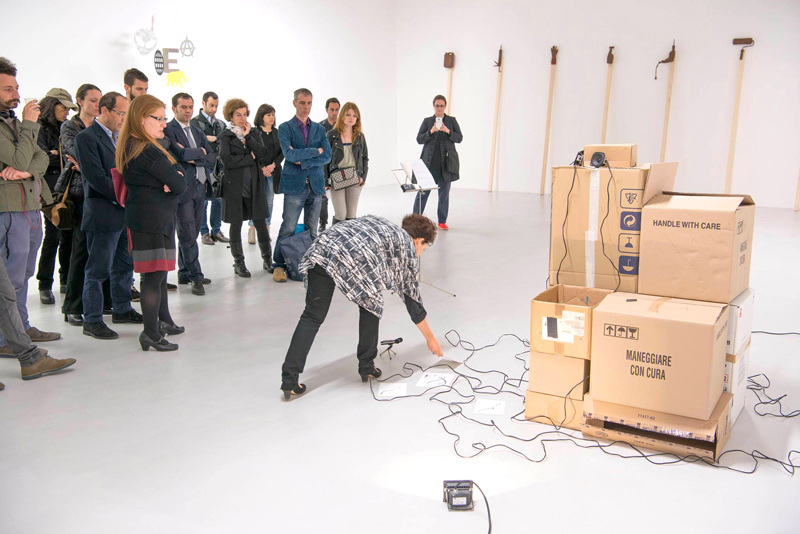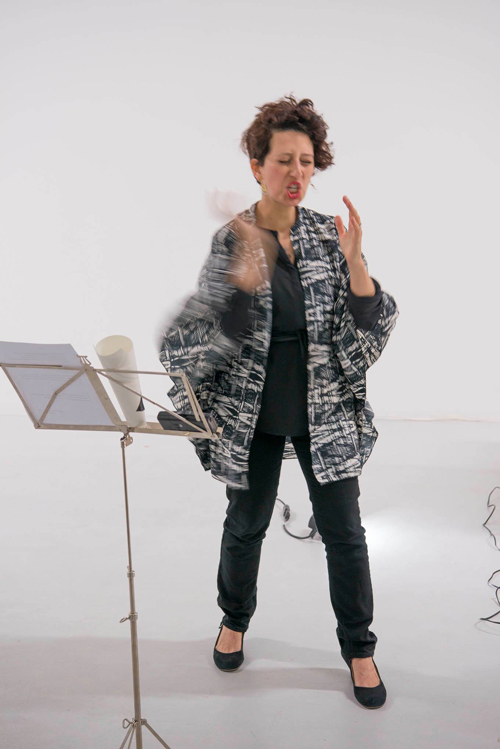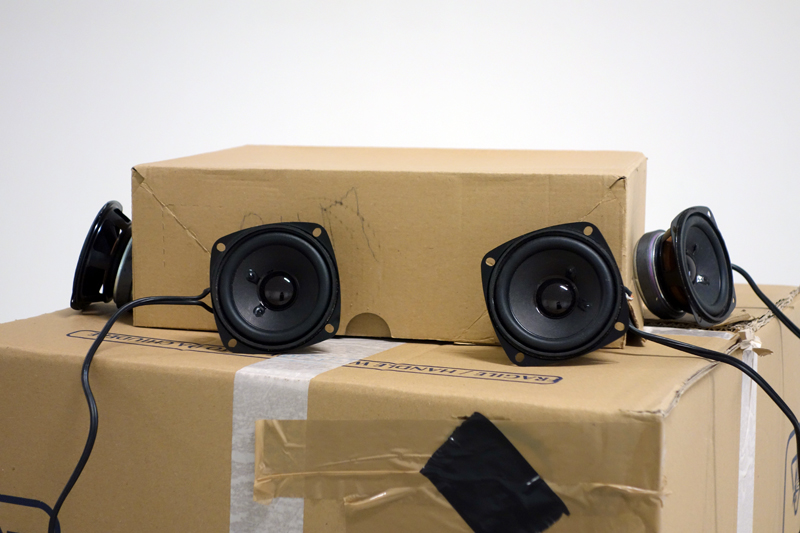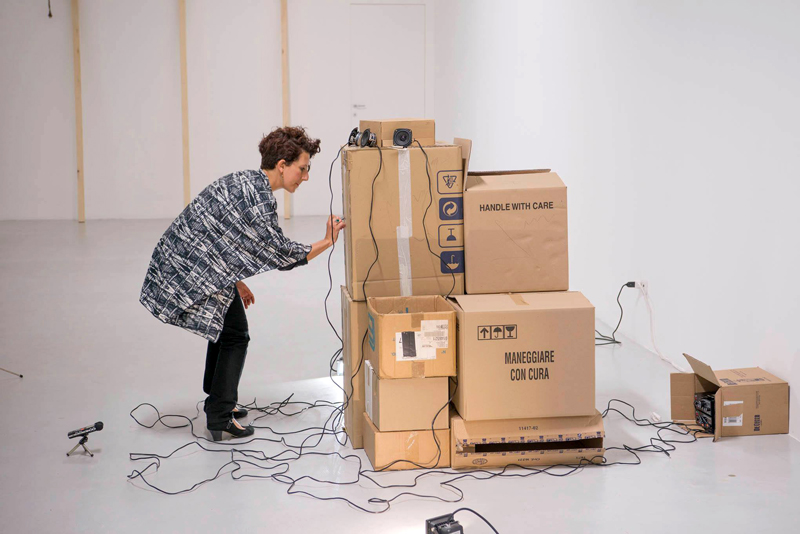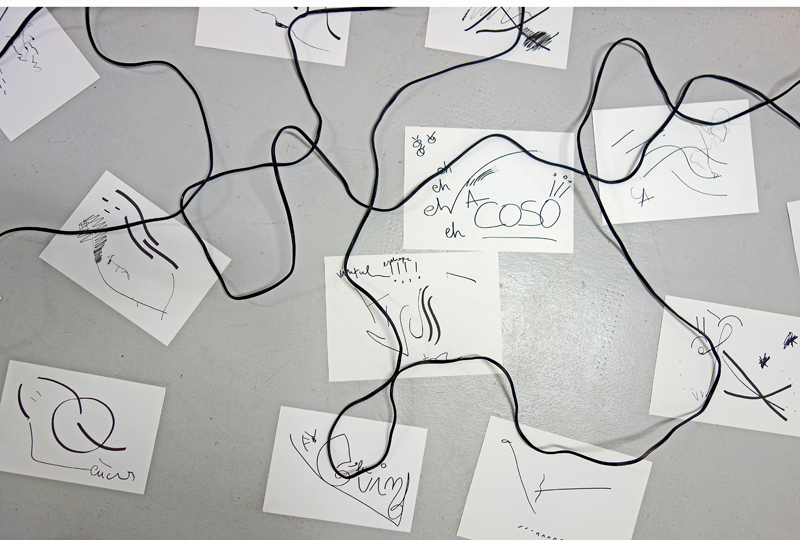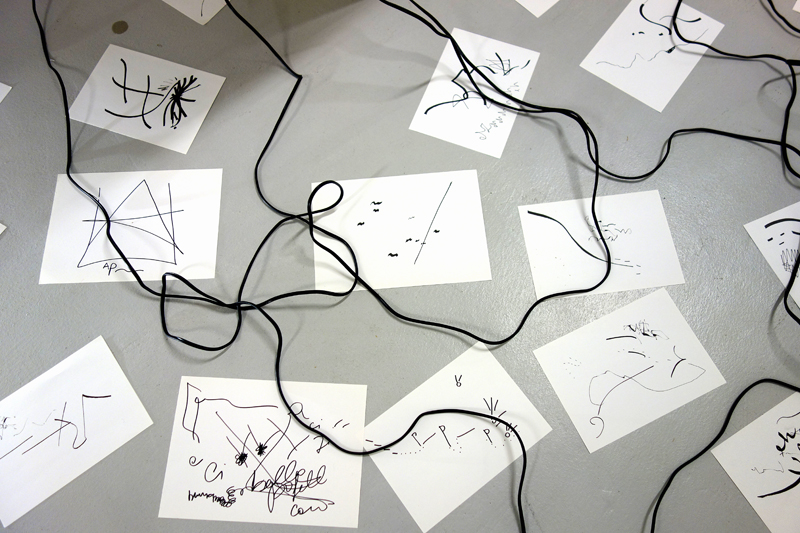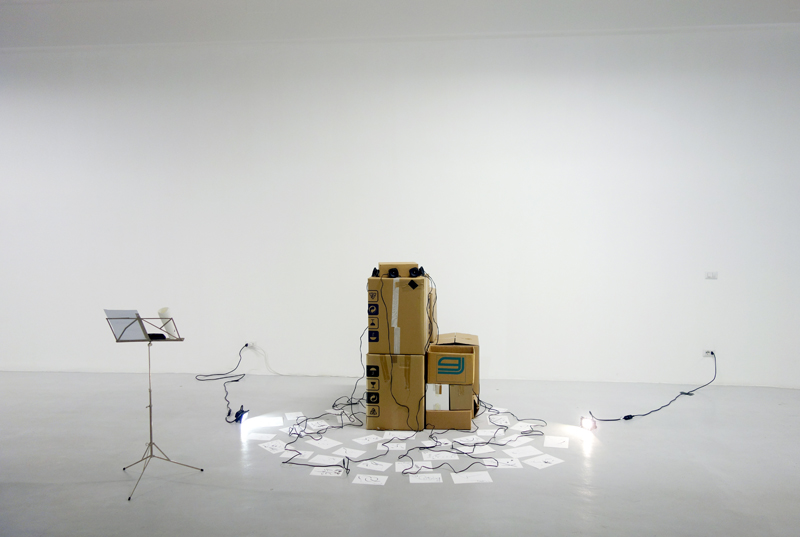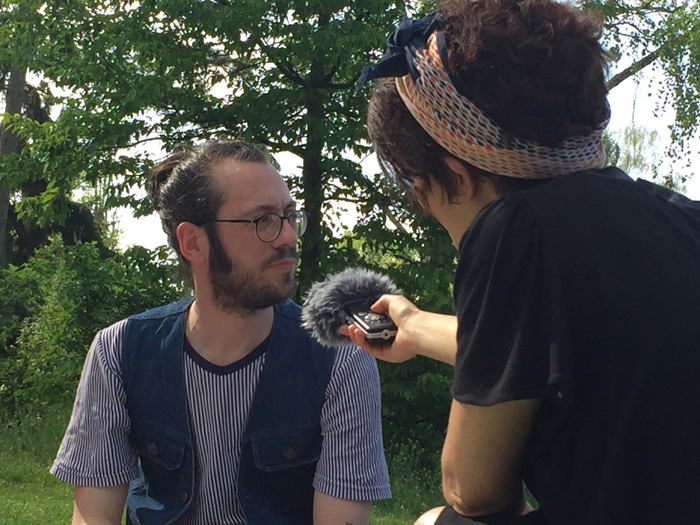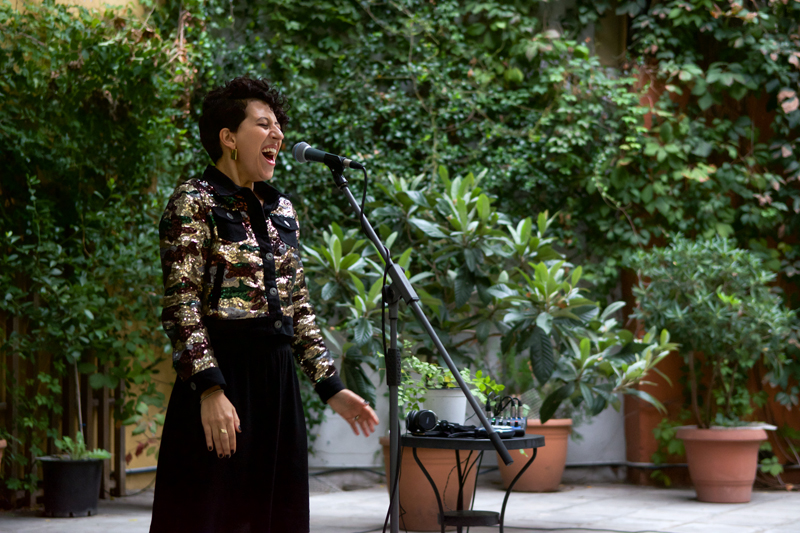 MIGRATORY ECHOES: THESSALONIKI


Installation/Performance, 25'
stereo sound, text, cardboard boxes, drawings on paper

Performed/Exhibited at 6th Thessaloniki Biennale of Contemporary Art



"Migratory Echoes: Thessaloniki" was commisioned by the
6th Thessaloniki Biennale of Contemporary Art - with the support of the Goethe Institut Thessaloniki -
and was specifically made for the exhibition "Imagined Home" at the Mount Athos Center.
The work includes a text-sound composition with the recorded voices of Greek expats in Berlin, Greek and migrants in Thessaloniki as well as migrants at the Lagkadikia refugees camp. Also, the work includes drawings and words on paper in Ancient Greek as an interpretation of the Derveni Papyrus about the "genealogy of the soul".
Text from the exhibition's catalogue of the 6th Thessaloniki Biennale of Contemporary Art:
"Alessandra Eramo was invited to take part in the residency program* of the 6th Thessaloniki Biennale of Contemporary Art in order to continue her earlier sound performance Migratory Echoes. The work is based on the following question: "Which sound come to mind when thinking about your home or motherland?" The response offered by the people of diverse origins, all temporary or permanent residents become the raw material to create a new textual sound composition which become both a collective and personal archive of voices, silences, breaths and discourses on the past: memories and dreams of dislocated migrants. In addition to these sonic remnants, Eramo's new work, Migratory Echoes: Thessaloniki, presented at Mount Athos Center as part of the main exhibition of the Biennale, also makes use of fragments of the oldest book ever found in Europe, the Derveni Papyrus, kept in Thessaloniki's Archaeological Museum and which in 2015 was registered on the UNESCO Memory of the World Register because it reflects universal human values. One of these is the value of safety - the safety provided by the stable social enviroment that allows everyone to survive and thrive. This "migratory echo" reconnects us with core values, which has once again become the object of our demands, hopes and aspirations."

Syrago Tsiara - Curator and Director of the 6th Thessaloniki Biennale of Contemporary Art