SUED
My ongoing vocal and sonic research focusses on the idea of "South":
SUED is a non-geographic Southern dimension, a peripheral listening space that becomes the center of my attention.
"For her
Solo for Voice and Electronics
, Alessandra Eramo creates a collage of extended vocal techniques, urban and industrial soundscapes to move beyond the sound into more visceral layers of poetic expression. Beat-boxing, tongue-clicking, screeching, screaming, hissing: In an immersive performance, she explores trance-like state in singing interweaving her voice with sound poetry eruptions through a dynamic use of pre-recorded sonic material, unknown languages, microphones, tapes, theremin, and field recordings. The act of listening while producing vocal sounds becomes a spiritual exercise to share with her audience, transcending the own identity, becoming a "medium" for her own voice that appears.
Since 2010 Alessandra Eramo has performed her Solo widely in Europe, USA, Canada, Chile and Turkey"
SOLO FOR VOICE AND ELECTRONICS 2017 (excerpt)
Voice, theremin, field recordings, magnetic tape
Recorded live at Kino Šiška Ljubljana (SL), CONA - Institute for contemporary arts processing, 17th January 2017
and at Spektrum Berlin (DE), 30th January 2017
Voice
Recorded live at Tsonami Festival 2016 (CL), Teatro Parque Cultural Valparažso, 6th December 2016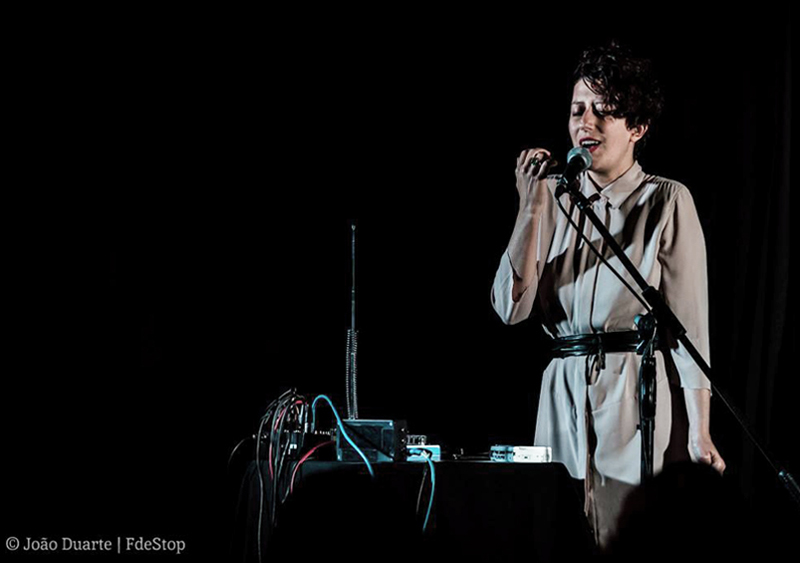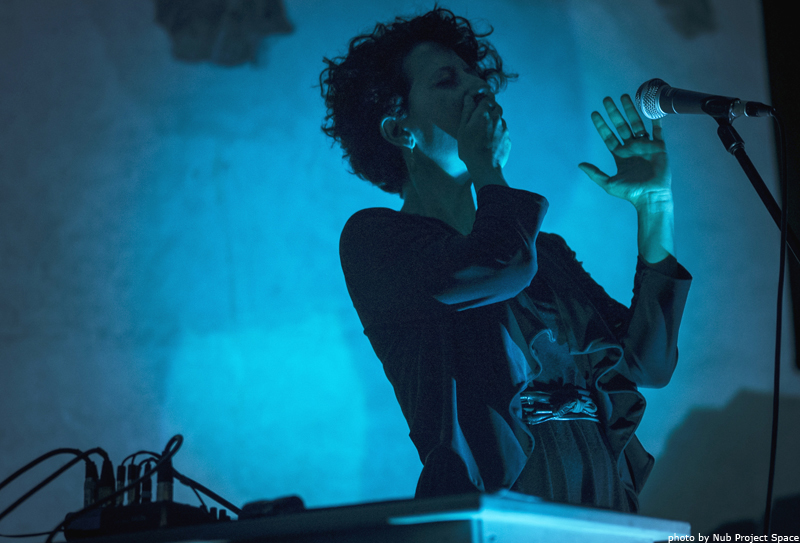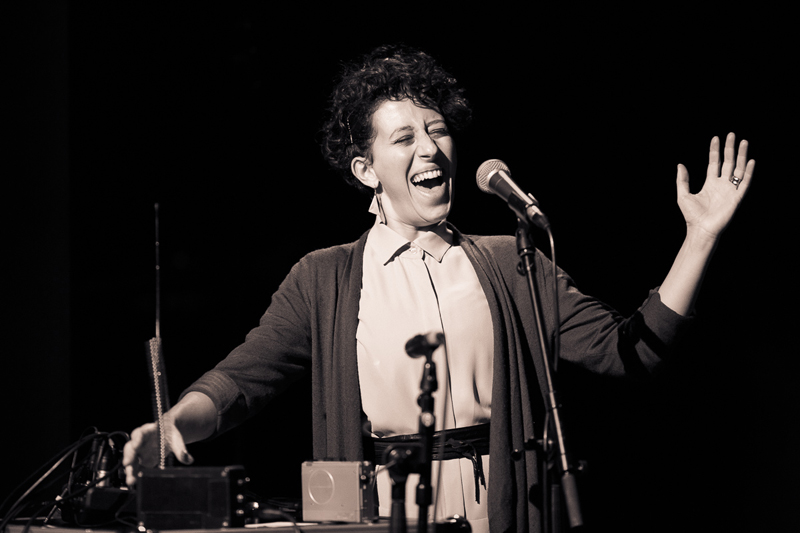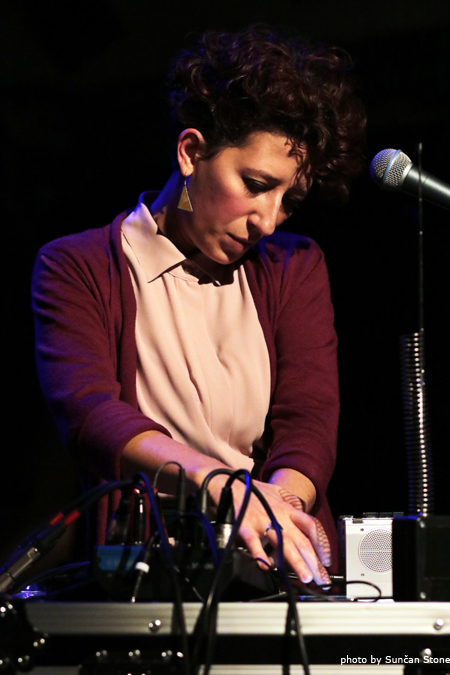 TRIHISIHA
Voice, microphone, sampler (2013)
Recorded live by Matthias Erian, 15th November 2013
New Adits Festival 2013 Klagenfurt (Austria)